SARS-CoV-2 ELISA Assay for the Detection of Neutralizing Antibodies
The COVID-19 pandemic is one of the greatest infectious disease challenges the world has faced in recent history. Presently, few treatment options exist, therefore, the need to evaluate antibodies to fight the SARS-CoV-2 virus is at an all-time high. 
Leinco has developed Trace™, a IgG serology assay using the SARS-CoV-2 receptor-binding domain (RBD) protein as the capture antigen. This ELISA assays is highly sensitive and specific to recent coronavirus exposure. At this time, it is unknown for how long antibodies persist following infection and if the presence of neutralizing antibodies confers protective immunity.
COVID-19 Trace™ IgG MICRO-ELISA Assay
The COVID-19 Trace™ IgG MICRO-ELISA is a serology test intended for the qualitative detection of human Anti-SARS-CoV-2 IgG antibodies to the RBD protein antigen of SARS-CoV-2 in human serum or plasma. The test is a solid phase enzyme-linked immunosorbent assay (ELISA), using a chromogenic enzyme substrate and the recombinant SARS-CoV-2 RBD as the capture antigen. This assay is intended for use as an aid in identifying individuals with an adaptive immune response to SARS-CoV-2, indicating recent or prior infection.
Trace™ has completed the Section IV.D notification process under FDA "Policy for Coronavirus Disease – 2019 Test During the Public Health Emergency (revised)" and has not been reviewed by the FDA.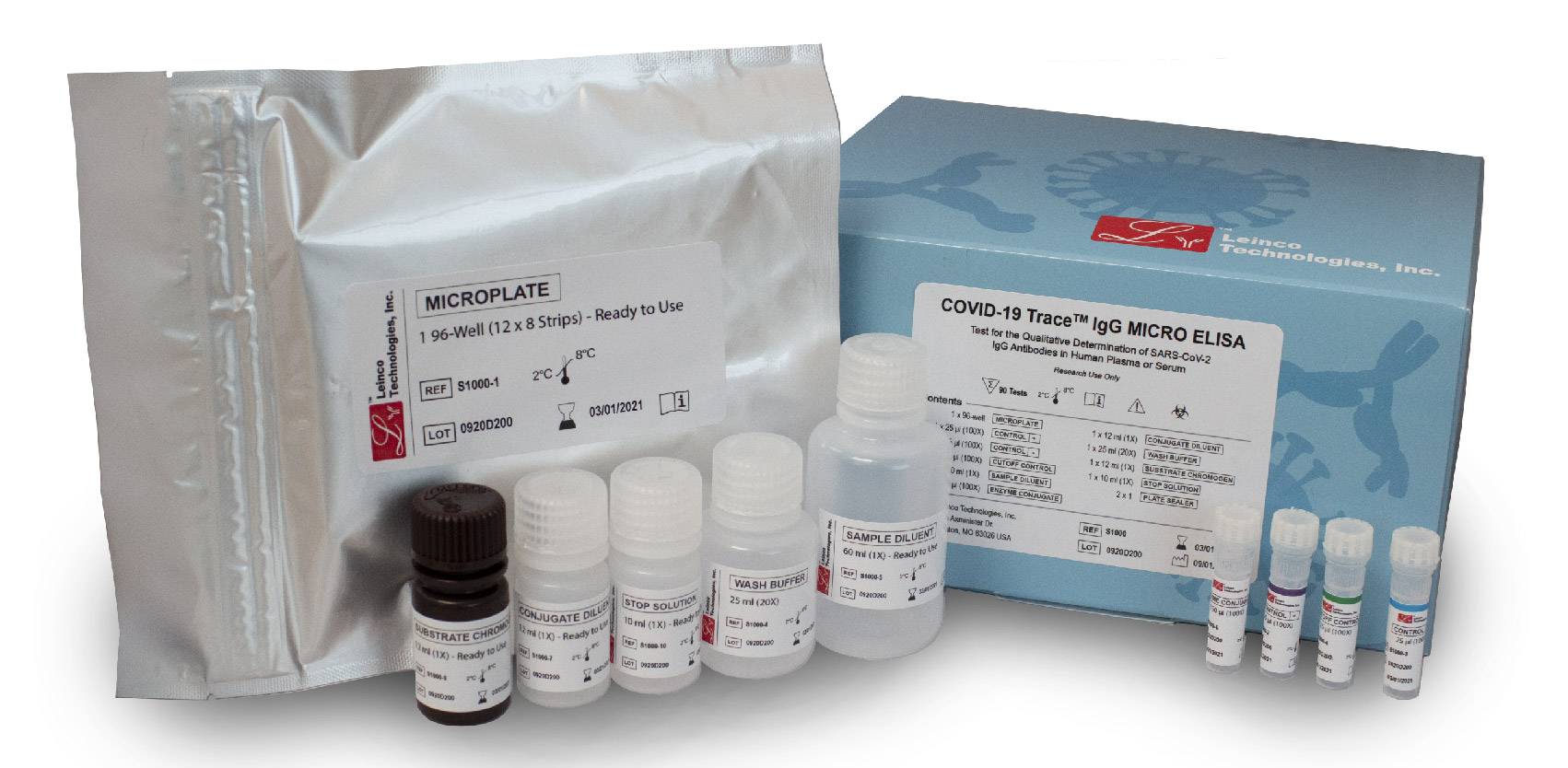 | | |
| --- | --- |
| Product Number | S1500 |
| Number of Tests | 90 Tests |
| Assay Length | 80 Minute Assay Procedure |
| Specificity | 99.4% |
| Antigen | SARS-CoV-2 RBD |
| Specificity | IgG |