About Leinco Technologies
Leinco Technologies is a biotechnology company founded in 1992 as a specialty manufacturer of early discovery research products including antibodies, recombinant proteins, ELISA kits, second step reagents and other life sciences products. Shortly thereafter, we also established ourselves as a premier provider of custom R&D and manufacturing services focusing on monoclonal antibodies and recombinant proteins. Our innovative products and services are used to augment the early discovery process in life science research, diagnostics and ground breaking development of protein therapeutics.
IT IS OUR GOAL TO…
Provide leading edge products and services at the best value.
Provide excellent customer service.
Provide high quality technical product data.
Provide world class technical support.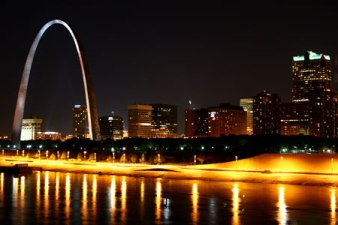 WORLD HEADQUARTERS
Leinco Technologies, Inc.
410 Axminister Drive
St. Louis, Missouri 63026
Phone: (800) 538-1145
Fax: (636) 527-5545
E-mail: leincoglobal@leinco.com 
Services
---
Monoclonal Antibody Development
In vitro Antibody & Protein Production
Antibody Conjugations
Assay Services
Rapid Expression of Recombinant Antibodies & Proteins
Cell Banking, Optimization & Adaptation
Antibody & Protein Purification
Low Endotoxin Plasmid DNA Preparation
Custom Barcoding services by CODEX®
Research Area of Interest
---
Apoptosis
Cancer Research
Cell Signaling
Development/Aging
Endocrinology
Immunology
Infectious Diseases
Inflammatory Diseases
Neuroscience
Obesity/Diabetes
Proteases & Other Enzymes
Respiratory Diseases
Stem Cell Biology
Vascular/Cardiac
Products
---
Antibodies for Flow Cytometry
Monoclonal Antibodies
(In vivo and In vitro grade)
Polyclonal Antibodies
SARS-CoV-2 antibodies and proteins
Proteins, Growth Factors & Cytokines
"Ready to Use" ELISA Development Kits
Second Step Antibodies & Reagents (including avidin & streptavidin products)
TMB Substrates & Assay Development Reagents
Tissue & Cell Line Lysates
Peptides
Apoptosis & Protease Detection Kits
*Products and services are for life science research use only. Products and services are in no way intended for use in diagnostic or therapeutic applications in humans.