Industry Partner in in vitro Diagnostic (IVD)
Leinco Technologies is a premier provider of large- and small-scale production of antibodies and proteins for use in in-vitro diagnostic tests. With a collaborative approach, our highly experienced scientific and project management staff is focused on delivering each project to the highest standards. Our highly experienced scientific staff manufactures proteins and antibodies in class 10,000 dedicated cleanroom suites all located at our state-of-the-art biotechnology facility in St. Louis, Missouri. Leinco is ISO 9001:2015, ISO 13485:2016 certified and cGMP compliant and has successfully passed numerous annual quality audits.
Leinco has decades of expertise and know-how of: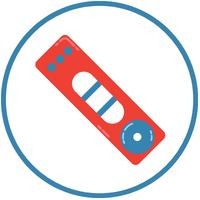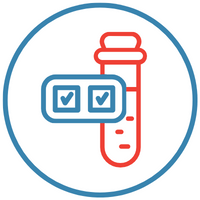 Scale-up and manufacturing of clinical biologicals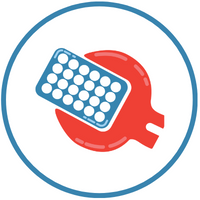 High-Quality, Optimized Cell Line Development and Production Process
Cell Line Development and Cell Culture:

 Each product starts off in cell culture where the seed culture is prepared for transfer to bioreactors operated in dedicated cleanroom suites. Leinco develops and manufactures its own cell culture media for complete control over the production process. Separate and dedicated downstream suites are also used to clarify and concentrate bioreactor harvest.

Scale-Up Production:

 Leinco utilizes class 10,000 biotechnology cleanrooms for manufacturing antibodies and proteins. Multiple bioreactor platforms are available for mammalian cell culture and protein production runs including small scale static roller bottle production, WAVE bioreactor(™) systems, hollow fiber bioreactor systems (developed in-house), motion platform cell culture apparatuses, or tank bioreactor systems for continuous perfusion harvesting.

Purification & Chromatography Methods: 

Using validated, efficient procedures and custom-built equipment, our Purification Department optimizes antibodies and proteins to meet product specifications.

Quality Control & Bioanalytics:

 Analytical tests are conducted to assure each active diagnostic component manufactured meets the required purity and functional specifications established for the product and set by the customer.