End-of-Year Appreciation Coupon Code
As the year winds down, we want to show our appreciation for our amazing customers!
Use code THANKS23 to get 15% OFF in vivo antibodies on your end-of-year orders!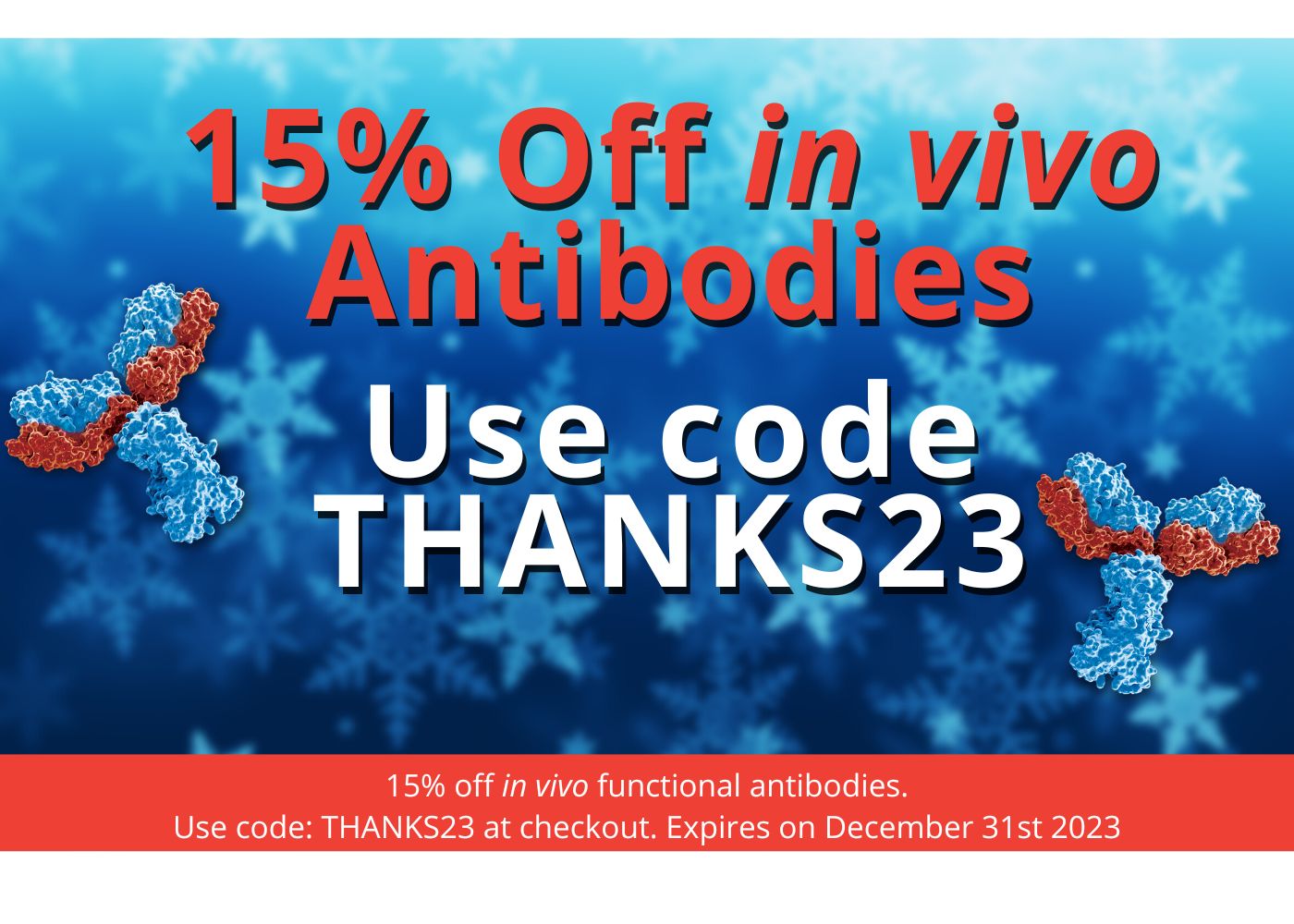 Our grant-based program that supports antibody and protein research. Benefits of the program include early access to new and emerging antibodies and proteins and exclusive pricing.