Meeting the Need for High-Purity Research-Grade Biosimilars
The ability to speed up the development of biosimilars to meet an increasing need for biotherapeutics relies on building a solid foundation in discovery research. This in turn relies on the availability of high-quality research-grade biosimilars to support the cost-effective generation of reliable data. Leinco Technologies provides a range of research-grade biosimilars, including mutant forms to avoid unwanted effector functions. These antibodies are produced by recombinant technology and have the same specificities as the approved biologics, with a high purity backed up by extensive QC.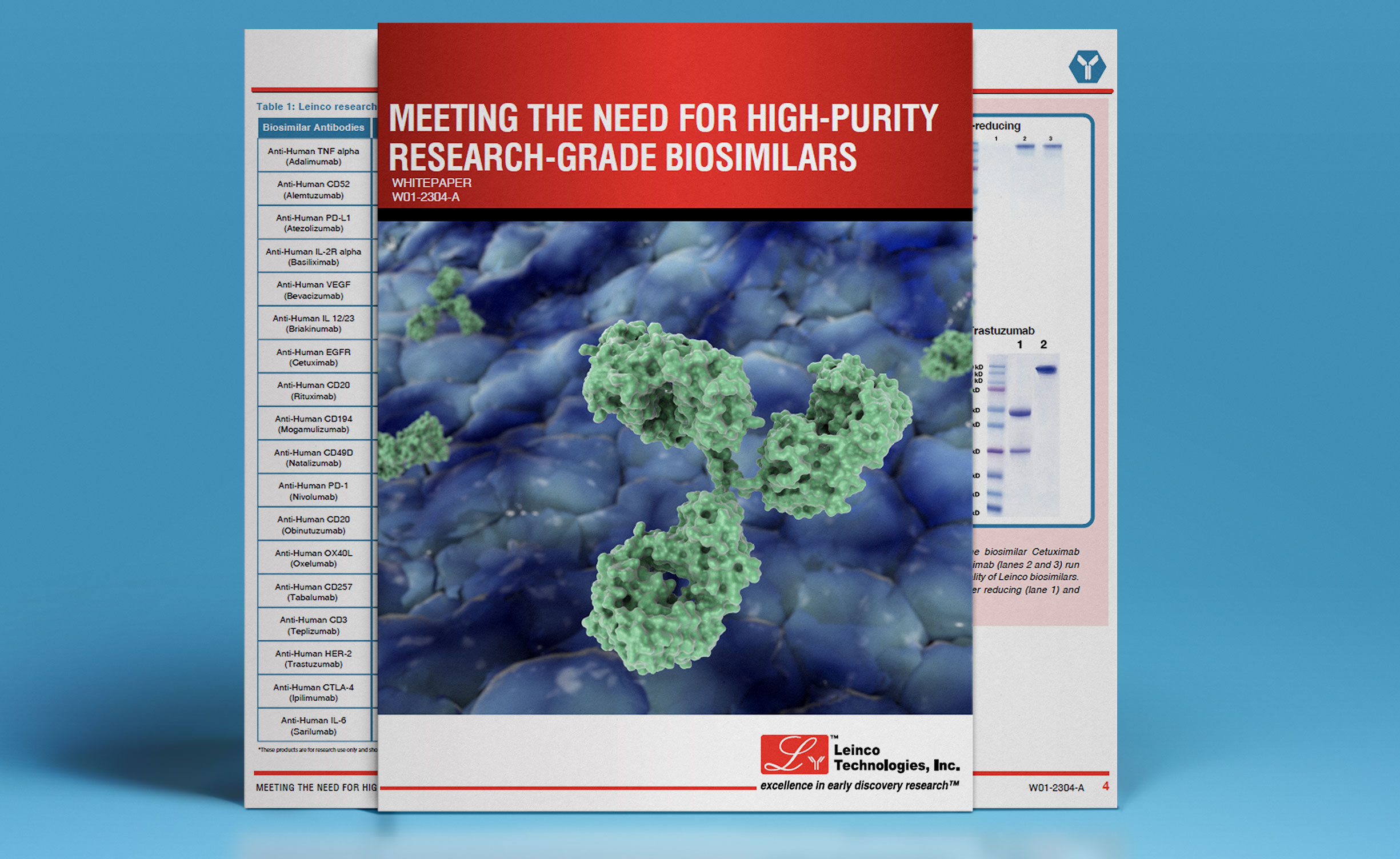 Gain access to the whitepaper by filling in the form below.