Akoya Biosciences, Inc. and Leinco Technologies, Inc. Announce Strategic Partnership for Customized CODEX Antibody Panel Design and Validation
ST. LOUIS, April 22, 2020– Leinco Technologies (St. Louis, MO) and Akoya Biosciences, (Menlo Park, CA) have today announced a strategic partnership offering researchers access to custom conjugation services and panel design for the CODEX platform, the industry leading, ultra-high multiplex immunofluorescence imaging system. This collaboration will significantly improve efficiency, accelerate validation and simplify workflows for CODEX users.
Under this agreement, Akoya has granted Leinco the licensing rights to offer custom conjugation of CODEX oligonucleotide Barcodes to antibodies, essentially bridging the gap to simplify the development and experimental scale-up for CODEX users. This allows swift validation of antibody conjugates and custom panel expansion required for understanding the molecular and cellular mechanisms driving diseases as well as therapeutic responses.
Dr. Robert D. Schreiber, Director of the Bursky Center for Human Immunology and Immunotherapy programs at Siteman Comprehensive Cancer Center, Washington University School of Medicine, noted "We are excited to explore the spatial relationships of immune system-tumor interactions using the Akoya CODEX® instrument.  As we and others validate the use of a steadily increasing number of new antibodies available for mouse and human cellular constituents, we are gaining a deeper understanding of the molecular, cellular and temporal events that underlie successful versus unsuccessful cancer immunotherapy."
"The ecosystem of services and complementary products that support CODEX users continues to expand as we drive advancements in imaging for tissue microenvironments," said Brian McKelligon, CEO of Akoya.  "At Akoya, providing rapid target expansion into additional areas of research is critical and Leinco's expertise will accelerate many researchers investigations."
Created by Akoya Biosciences, CODEX is an award winning, comprehensive solution for highly multiplexed tissue imaging that characterizes the complexities of the tumor microenvironment. As part of a sample-to-answer solution, the CODEX System converts a standard fluorescent microscope into an automated high-dimensional imaging system capable of providing in situ analysis at both cellular and subcellular scales.
"We are very excited about our new formal business relationship with Akoya Biosciences. We're confident the CODEX spatially resolved, highly multiplexed technology is a game changer in fluorescent immunohistochemistry," Said Pat Leinert Sr., President and CEO of Leinco Technologies. "Partnering with Akoya Biosciences on the custom reagent side allows Leinco to utilize its high purity antibody portfolio to build validated content for the Akoya platform, marking the beginning of a new era in industry collaboration and technology."
About Leinco Technologies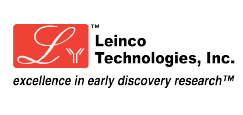 With a 30-year history, Leinco Technologies has established itself as a premier developer and manufacturer of early discovery research products including antibodies, fluorescent conjugates, recombinant proteins, ELISA kits, second step reagents and other life science products utilizing the highest purity standards within the industry. Leinco's In vivo GOLDTM , In vivo PLATNIUMTM and immunohistochemistry antibody portfolio provides researchers with leading edge reagents, augmenting research and development throughout the world. For more information, please visit
https://www.leinco.com.
About Akoya Biosciences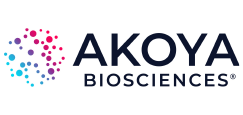 Akoya Biosciences, The Spatial Biology Company™, offers the most comprehensive, end-to-end solutions for high-parameter tissue analysis from discovery through clinical and translational research, enabling the development of more precise therapies for immuno-oncology and other drug development applications. The company has two industry-leading platforms that empower investigators and researchers to gain a deeper understanding of complex diseases such as cancer, and other immune system or neurological disorders. The CODEX® system is the only benchtop platform that can efficiently quantify more than 40 biomarkers and is ideally suited for biomarker discovery. The Phenoptics™ platform is the only end-to-end multiplexed immunofluorescence solution with the robustness and high throughput necessary for translational research and clinical trials. For more information, please visit https://www.akoyabio.com.
---
Contact: 
Patrick Leinert Jr., Business Development, Leinco Technologies Inc. 
Patrick Leinert Jr.
Leinco Technologies
800-538-1145
pleinertjr@leinco.com
Michelle Lin, Media Contact, Bioscribe, Inc. representing Akoya Biosciences
Michelle Linn
Bioscribe, Inc.
774-696-3803
michelle@bioscribe.com