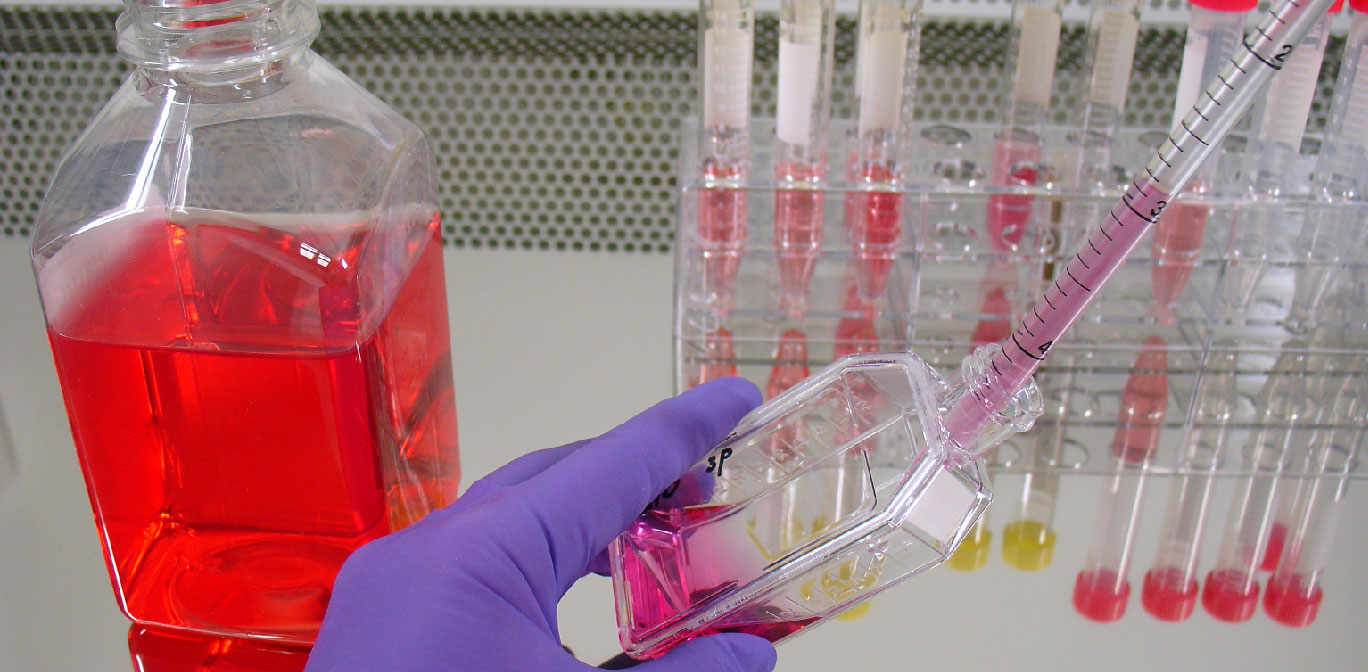 Master Cell Bank Preparation
Leinco Technologies offers a variety of cell banking services including preparation of both master cell banks (MCBs) and working cell banks (WCBs). Leinco is a custom manufacturer of monoclonal antibodies and proteins for diagnostics and In vivo preclinical research.  Leinco is ISO 9001:2015 certified and compliant with Good Manufacturing Practices (GMP). This assures Leinco's products are consistently produced and controlled according to quality standards. Leinco's cell culture and protein production facility handles both large and small-scale production of was specifically designed and built for the production of monoclonal antibodies and recombinant proteins.
A critical part of manufacturing monoclonal antibodies and proteins is the generation and cryopreservation of the MCB. This assures consistent quality production well into the future. MCB is prepared by performing multiple rounds of single cell cloning and testing until the cells are optimized for production and safe for cryopreservation. Upon agreement of the appropriate scope of work, cell banks are prepared according to guidance established by international regulatory agencies such as the FDA, USDA or EMEA.  Each cell bank prepared is tested for mycoplasma and sterility. Testing for adventitious agents is dependent on the final application for each cell bank. The exact number of vials to be cryopreserved is dependent on regulatory guidelines and future production requirements.