An application note about visualizing the immunotherapy-induced spatial reorganization of the tumor-immune microenvironment by CODEX multiplex imaging (309). 
---
Tumors contain spatially organized microenvironments in which the location and composition of the cellular components ultimately determine tumor fate. We previously characterized CD45+ cells infiltrating T3 sarcomas using complementary forms of high-dimensional profiling (scRNAseq and CyTOF®) and identified key immune cell populations that became associated either with growing tumors in mice treated with control antibody (cmAb) or rejecting tumors in mice treated with immune checkpoint therapy (ICT) i.e., α-PD-1 and/or α-CTLA-4. To better understand the effects of the intratumoral immune cell populations on one another and on the tumor itself, we used CODEX® multiplex imaging to simultaneously characterize expression of 35 distinct immune cell markers on tumor tissue sections thereby maintaining the spatial relationships between effector cells and their cognate tumor cell targets.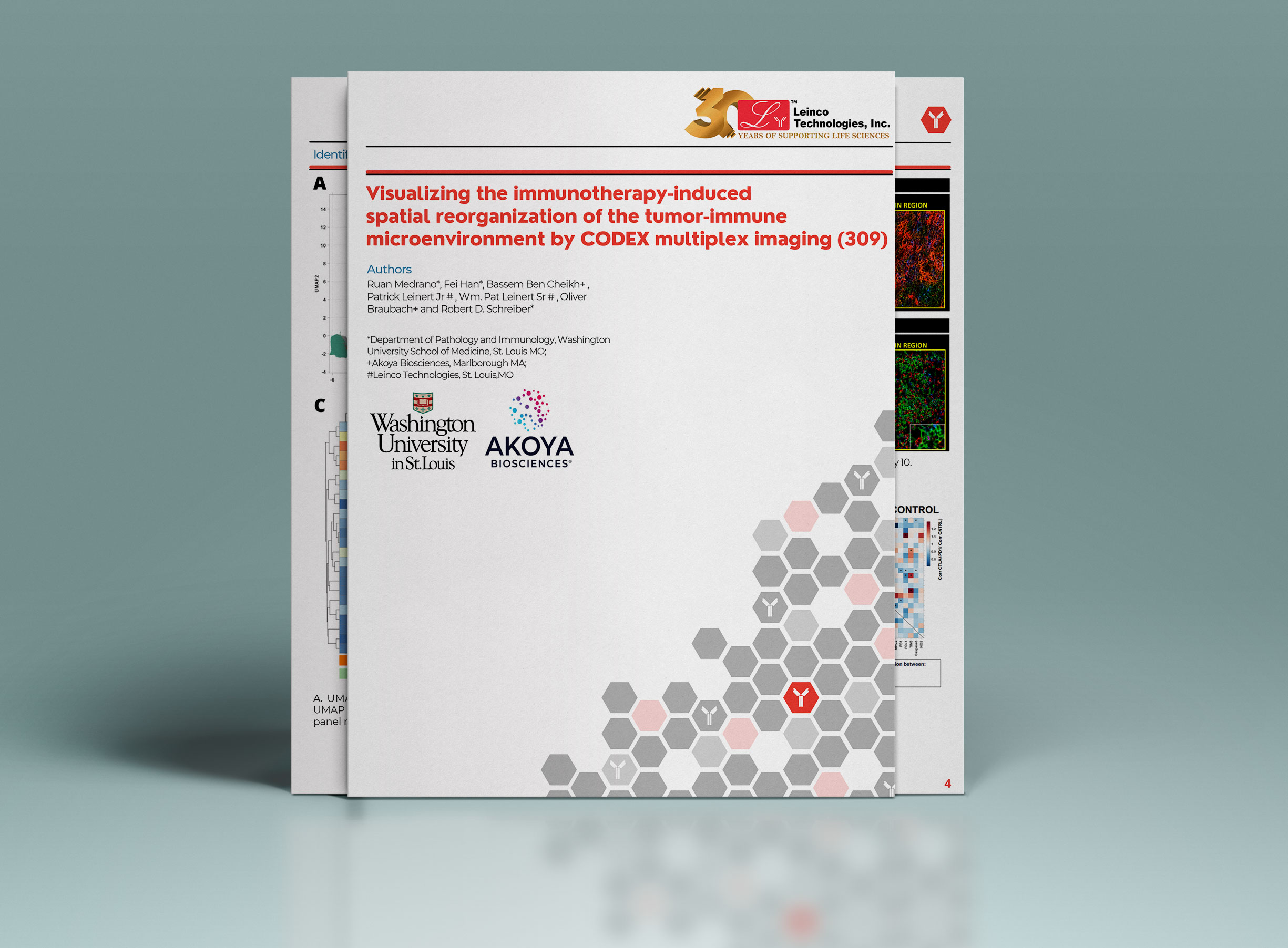 Gain access to the application note by filling in the form below.