Data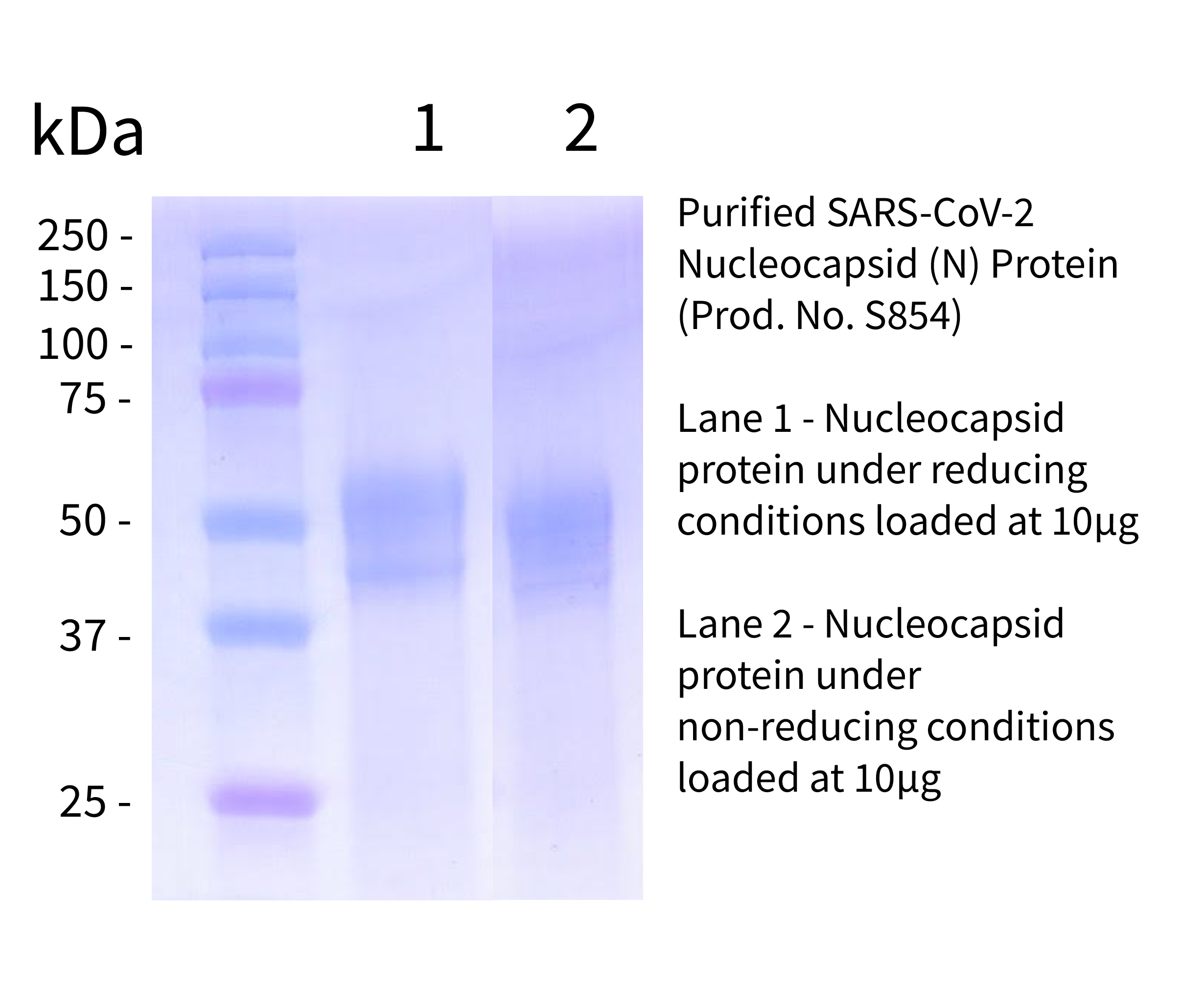 Background
Severe acute respiratory syndrome coronavirus 2 (SARS-CoV-2), the causative agent of coronavirus disease 2019 (COVID-19), is an enveloped, single-stranded, positive-sense RNA virus that belongs to the Coronaviridae family1. The SARS-CoV-2 genome, which shares 79.6% identity with SARS-CoV, encodes four essential structural proteins: the spike (S), envelope (E), membrane (M), and nucleocapsid protein (N)2. The N protein is 46 kDa and consists of two highly conserved structural domains, the N-terminal domain (NTD) and C-terminal domain (CTD), connected by a linker region. The NTD and CTD are involved in RNA binding and self-oligomerization, respectively3,4. The primary function of the N protein is to bind to and package the viral RNA genome into a helical ribonucleoprotein complex5. The N protein is also involved in other critical steps of the viral life cycle, including transcription, replication, and modulating infected cell signaling pathways6,7. The N protein is abundantly expressed during infection and is highly conserved, sharing 90% amino acid homology with the SARS-CoV N protein (8). It is also immunogenic, and antibodies8,9 and memory T cells 10,11 targeting the N protein are present in the sera of convalescent COVID-19 patients, identifying the N protein as a suitable candidate for vaccine development and diagnostic assays. Diagnostic assays based on the N protein effectively detect antibodies in the sera of patients infected with SARS-CoV-212. The N protein also contributes to immune evasion by antagonizing antiviral RNAi13, suggesting its potential value as a targeted therapeutic.
Protein Details
Format
Purified No Carrier Protein
Endotoxin Level
<0.10 EU per 1 μg of the protein by the LAL method
Amino Acid Sequence
MSDNGPQNQRNAPRITFGGPSDSTGSNQNGERSGARSKQRRPQGLPNNTASWFTALTQHGKEDLKFPRGQGVPINTNSSPDDQIGYYRRATRRIRGGDGKMKDLSPRWYFYYLGTGPEAGLPYGANKDGIIWVATEGALNTPKDHIGTRNPANNAAIVLQLPQGTTLPKGFYAEGSRGGSQASSRSSSRSRNSSRNSTPGSSRGTSPARMAGNGGDAALALLLLDRLNQLESKMSGKGQQQQGQTVTKKSAAEASKKPRQKRTATKAYNVTQAFGRRGPEQTQGNFGDQELIRQGTDYKHWPQIAQFAPSASAFFGMSRIGMEVTPSGTWLTYTGAIKLDDKDPNFKDQVILLNKHIDAYKTFPPTEPKKDKKKKADETQALPQRQKKQQTVTLLPAADLDDFSKQLQQSMSSADSTQA
Predicted Molecular Mass
The predicted molecular weight of Recombinant SARS-CoV-2, Nucleocapsid (N) Protein is Mr 47 kDa.
Formulation
This recombinant protein is aseptically packaged and formulated in 0.01 M phosphate buffered saline (PBS) pH 7.2 - 7.4, 150 mM NaCl with no carrier protein, potassium, calcium or preservatives added. Due to inherent biochemical properties of proteins, certain products may be prone to precipitation over time. Precipitation may be removed by aseptic centrifugation and/or filtration.
Storage and Stability
We recommended to store this recombinant protein as received at 2-8°C for up to one month. For longer-term storage, aseptically aliquot in working volumes without diluting and store at -80°C. Avoid Repeated Freeze Thaw Cycles.
Shipping
Blue Ice via Next Day Air
Applications and Recommended Usage ?
(Quality Tested by Leinco)
ELISA
WB
References & Citations
1. Zhou, P., Yang, X., Wang, X. et al. Nature 579, 270–273. 2020.
2. Wu, F., Zhao, S., Yu, B. et al. Nature 579, 265–269. 2020.
3. Kang S, Yang M, Hong Z, et al. Acta Pharm Sin B. 2020
4. Chang CK, Sue SC, Yu TH, et al. J Biomed Sci. 13(1):59-72. 2006
5. Hsieh PK, Chang SC, Huang CC, et al. J Virol. 79(22):13848-13855. 2005
6. Surjit M, Lal SK. Infect Genet Evol. 8(4):397-405. 2008
7. Hurst KR, Ye R, Goebel SJ, Jayaraman P, Masters PS. J Virol. 84(19):10276-10288. 2010
8. Guo L., Ren L., et al. Diseases Society of America. 2020
9. To K.K., Tsang O.T., et al. Lancet Infect. Dis. 2020
10. Grifoni A, Weiskopf D, Ramirez SI, et al. Cell. 181(7):1489-1501.e15. 2020
11. Ni L, Ye F, Cheng ML, et al. Immunity.52(6):971-977.e3. 2020
12. Liu L, Liu W, Zheng Y, et al. Microbes Infect. 22(4-5):206-211. 2020
13. 26. Mu J, Xu J, Zhang L, et al. Sci China Life Sci. 2020
Technical Protocols
IMPORTANT Use lot specific datasheet for all technical information pertaining to this recombinant protein.