Bulk quantities available. Contact us for pricing.
Data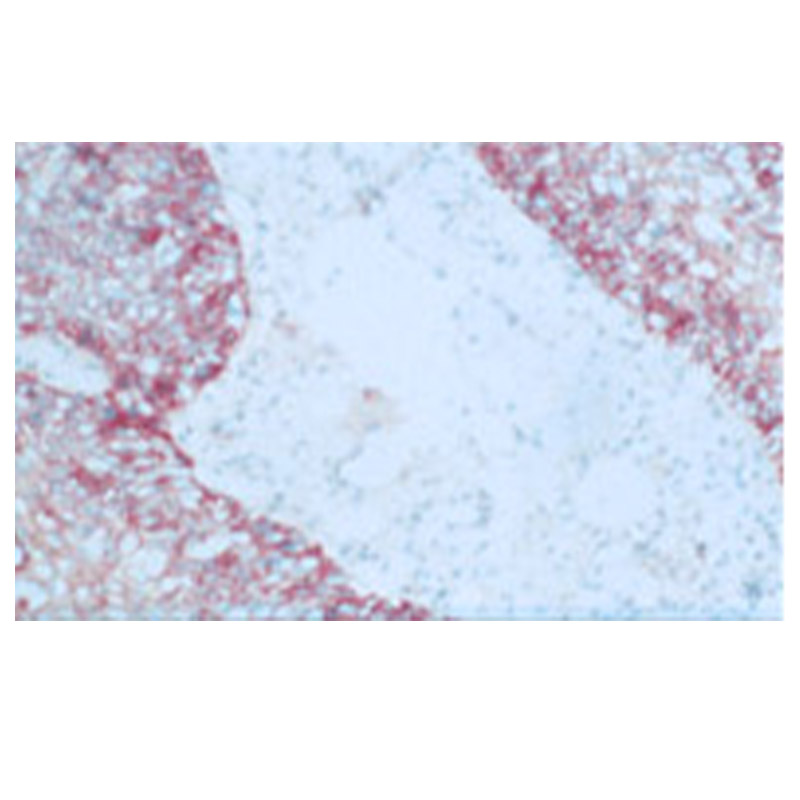 Antibody Details
Product Details
Immunogen
A peptide (residues 985 to 996 of human EGFR) coupled to keyhole limpet hemocyanin.
Formulation
This purified antibody is formulated in 0.01 M phosphate buffered saline (150 mM NaCl) PBS pH 7.4, 1% BSA and 0.09% sodium azide as a preservative.
Storage and Handling
This purified antibody is stable when stored at 2-8°C. Do not freeze.
Each investigator should determine their own optimal working dilution for specific applications. See directions on lot specific datasheets, as information may periodically change.
Description
Specificity
Anti-EGFR (clone F4) recognizes the internal domain with an epitope between amino acids 985-996 from the complete EGF receptor sequence of 1206 amino acids. It is thus about 200 residues from the C-terminus but just outside the region of sequence homology shared by the src oncogene family.4
Background
EGFR (epidermal growth factor receptor) exists on the cell surface and is activated by binding of its specific ligands, including epidermal growth factor and transforming growth factor α (TGFα). Upon activation by its growth factor ligands, EGFR undergoes a transition from an inactive monomeric form to an active homodimer - although there is some evidence that preformed inactive dimers may also exist before ligand binding. In addition to forming homodimers after ligand binding, EGFR may pair with another member of the ErbB receptor family, such as ErbB2/Her2/neu, to create an activated heterodimer. There is also evidence to suggest that clusters of activated EGFRs form, although it remains unclear whether this clustering is important for activation itself or occurs subsequent to activation of individual dimers. Over expression of the EGF-receptor is a hallmark of squamous cell carcinomas.
Antigen Details
References & Citations
1. Berger, S. M. et al. (1987) J. of Pathology 152:297 2. Downward, J. et al. (1984) Nature 311:483 3. Gullick, W. J. et al. (1985) EMBO J. 4:2869 4. Gullick, W. J. et al. (1986) Cancer Research 46:285 5. Gullick, W. J. et al. (1991) Br. Med. Bulletin 47:87
Technical Protocols
Formats Available